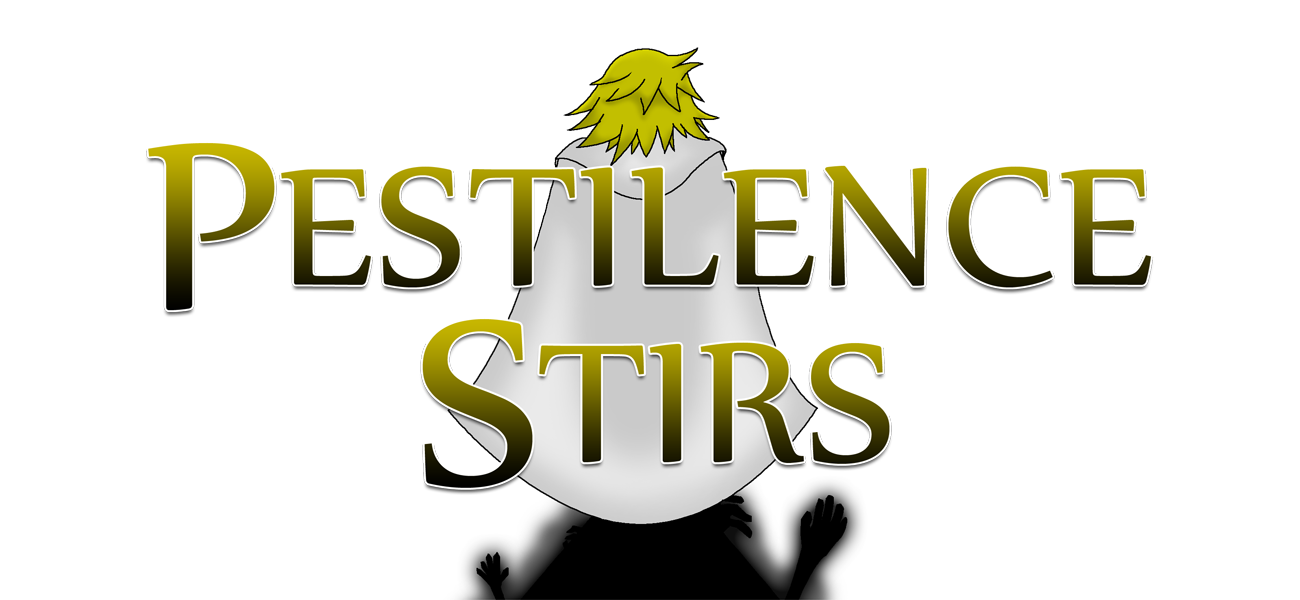 Pestilence Stirs
A downloadable game for Windows
Info:
Play as a doctor sent to cure the plague in a 14th century medieval setting. This is a short (~30 minute) game, originally made for the "RPG Maker Jam 3" game jam with the theme "Contagious".
Story:
A terrible plague has swept the Kingdom of Rairus, adding to its woes with an ongoing war and famine. William is a doctor sent by the King to cure the plague from the people important to the King. Along the way, he begins to question his duty...
Gameplay:
Cure the plague by battling maladies!
Purge the plague-causing Miasmas and evil spirits using historical medical methods like leeches, potions of crushed up emeralds, and more!
Keep the patient alive by maintaining their Health and Willpower.
Shop around town markets for deals on medical supplies to help with the battle against the plague!
Controls:
Arrow Keys - Movement
Z - Select / Interact
X - Cancel / Open Menu
Shift - Dash
FAQs:
Click here to view the FAQs for Pestilence Stirs.
Credits:
DIRECTOR
GAMEPLAY DESIGN
LEVEL DESIGN
Henry Pan
Henry Pan
Henry Pan
STORY AND WRITING
PROGRAMMING
ARTWORK
Henry Pan
Edwin H. Cheng
Henry Pan
Henry Pan
ANIMATIONS
SPRITES
ICONSETS
Henry Pan
Enterbrain
Henry Pan
Mack
Henry Pan
NekoMoo
Avery
TILESETS
MUSIC
SOUND EFFECTS
Mack
Enterbrain
Rengoku Teien
Enterbrain
SCRIPTING
SCRIPTING
PLAYTESTERS
Henry Pan
Pacman, Woratana
Yanfly Channel
TDS
Modern Algebra
mjshi
TheoAllen
Zeus81
Lecode
Ventwig
HimeWorks
KilloZapit
Gary A.M. Kertopermono
Allen Chin

Comments
Log in with itch.io to leave a comment.
Great job with this one Henry! I always love your RM games.
Completed it. I enjoyed it, and it did leave me wanting more. Battle system was fun,but moved too fast and I wasn't always sure what the effects of certain enemy abilities were. For later battles, just drinking milk and using miracles as often as possible made them all feel easy, but still fun and rewarding.