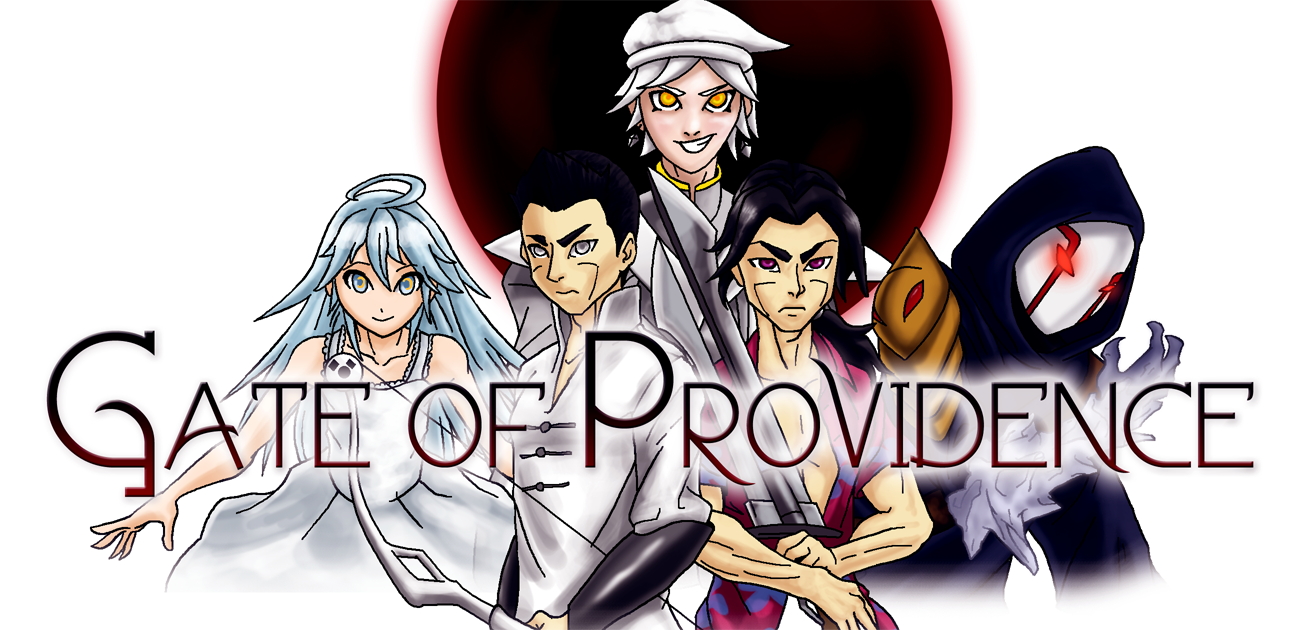 Gate of Providence
A downloadable game for Windows
For more information, please visit our homepage or see the FAQ.

Synopsis:
After the rise of a secret organization named Providence, Jun, a mercenary, finds himself caught in the middle of a coup d'etat. To restore order, he and his best friend Ne'l must journey across the entire continent of Iris, helping citizens in need while liberating the Empire from a dark legacy.
Features:
Over 30 quests to experience.
Around 15 hours of gameplay.
40 Achievements to earn.
Interconnected/open world.
Resource management-based combat system.
Grinding not required.
An all original soundtrack.
No DRM or microtransactions.
Gameplay:
This game has an interconnected world. Each village on the continent has characters seeking help, and their requests might send you on adventures all around the continent!
Battle System:
Enemies roam the world and will chase you when they see you. By walking, it is possible to sneak past them.
Combat in this game focuses on skills and the resource known as Anima.
All skills use Anima and have a cooldown.
Players can choose and equip skills. Develop your own strategy and moveset, from locking down enemies with status effects, to using skills that target enemies' Anima to prevent them from attacking!
Backstory:
On Iris, the term mercenary has changed to mean something different. With the start of peacetime in the Fourth Age, the Mercenaries' Guild found its new purpose by serving the government. The Guild became the acting police force, at the same time providing help to people who request it. Through the "Mercenary Request" system, people can request help from a mercenary to carry out tasks or odd jobs for a reward.
Controls:

Arrow Keys - Movement / Navigation
Z Key / Enter / Space - Interact / Select
X Key - Menu / Cancel
Shift Key - Dash (Hold)
Install instructions
DirectX is required to play this game.
This game only has native Windows support, but it is possible to play on other operating systems using WINE.

There is no installation required. Simply extract the folder and run the .exe to play. Avoid extracting to Program Files as this may cause issues with saving.